Hablamos Espanol
On-site Training
CALL NOW FOR PRICING
(888) 501-1355
FAQ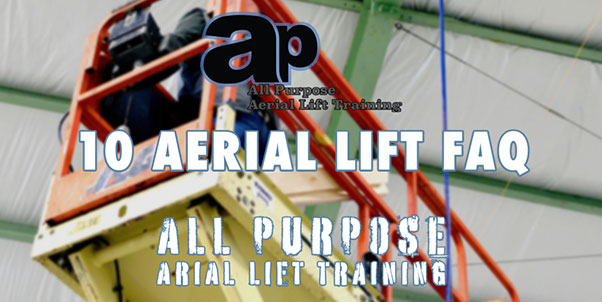 ---
What's a scissor lift?
A scissor lift is a type of aerial lift that can safely elevate individuals and equipment straight up in the air to work on job sites in a protected and stable manner. Scissor lifts offer a larger and more comfortable area workspace because of their type of platforms.
What is the price of a scissor lift?
A Scissor lift can be much more affordable than a boom lift. The price of a scissor lift can range by height, weight, capacity, and power source. Electric or propane can easily cost between $20,000 or less, depending on its features. A 30' scissor lift may cost as much as $50,000. A 60' scissor lift cost can range up to $75,000, depending on the features and specifications of the model.
Is a scissor lift an aerial lift?
Yes OSHA classified aerial lifts under MEWP also know as mobile elevated work platforms a category for aerial lifts like cherry pickers, telescopic boom lifts, and more.
Can a boom lift be used as a crane?
OSHA guidelines banned the usage of boom lifts from being used as a crane. Boom lift and crane are used for different types of jobs. They are both designed to take on hard-to-reach and awkward locations. There is a high risk for potential accidents when using boom lifts incorrectly. When using a boom lift as a crane employees can get in an accident or employers can be fined.
If you are unaware of the standards and regulations with OSHA don't stress All-Purpose Aerial Lift Training offers on-site and online aerial lift training courses. The aerial lift courses are designed for workers with no experience levels and help them become OSHA-compliant aerial lift operators.
Can aerial lifts support more than one person?
Aerial lifts come in different sizes to support more than one person on an aerial lift platform. But, the average lift is usually intended for one individual.
When is an aerial lift used instead of a ladder?
Aerial lifts may be preferred over a ladder most of the time because of the safety and stability of big jobs. Aerial lifts are mobile as to where ladders aren't and aerial lifts can hold more weight. But most importantly the aerial lifts are strong enough for fall protection equipment to be used.
Is it required to be tied off in a scissor lift?
Yes. Employees are required to be tied tied-off in an aerial lift platform regardless if it extends past the wheelbase of the lift. Tying off guard rails is required by OSHA classified under MEWP's.
How high can you go on a ladder without fall protection?
The highest you can reach on a ladder without fall protection is 24 feet. 29 CFR 1926.1053 requires that fall protection must be equipped when the length of a fixed ladder is greater than 24 feet.
When should an aerial lift be inspected?
Every once a year an inspection must be done to the aerial lift platform. An aerial lift should not go without inspection for more than a year.
Who is allowed to teach aerial lift training?
A competen person or qualified personal in house or third party organization for example All Purpose Aerial Lift Training.
How long aerial lift training should be maintained for?
3 Years at least.